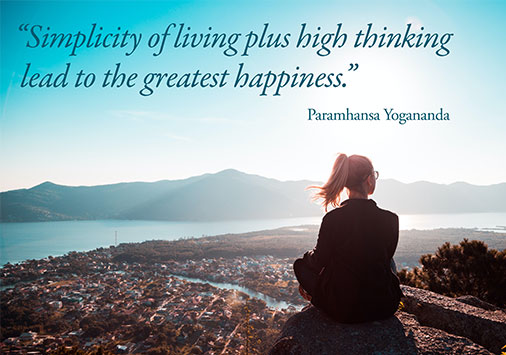 With the changing times, many more folks are introspecting about what is important to them. People have had the time to reflect on this and crises always allow us an opportunity to get our priorities more in order. When you are forced to isolate by yourself or with a certain number of people for a prolonged period of time, it can really be a catalyst for such analysis. There is no escaping. Perhaps that is why at Ananda Dallas we found in our first survey a surprising interest in folks wanting to deepen their spiritual lives by taking  spiritual community to the next level- looking for land or property out in the country, with a  communal offering.
This, in fact, was the outward mission of the founder of Ananda Worldwide, Swami Kriyananda. He felt guided and empowered by his Guru, Paramhansa Yogananda, to build spiritual communities across the globe as an example of simple living, high thinking. The time will come, Yogananda said, where such communities will spread like wildfire. Perhaps the times are closer now than ever before and that's why many souls are feeling the urge.
We know our sister center in Mumbai run by the magnetic dynamic duo of Narayani and Shurjo, have felt the same guidance we are feeling here in Dallas.  If you haven't seen it, take the time to watch this recent interview we did with them during our Sunday Satsang where they shared about community building and the future.