Ananda in Texas has found a new home and is gradually transitioning into more in-person gatherings while still keeping a strong virtual presence. Our
Ananda Sangha House
located in Richardson, TX is now meeting more regularly, but please see our
calendar
for exact dates when we are meeting in person and when we are online. Our
Austin Meditation Group
is currently meeting most Sundays. We also have a new
Houston Meditation Group
that is now meeting at least once a month in person. We invite you to visit us in person and also check out
ONLINE offerings
as well.
Welcome to Ananda in Texas
Are you seeking inner peace? Wanting to find purpose and meaning in life? Perhaps are seeking a deeper understanding of spirituality? For nearly 30 years, Ananda in Texas has offered support and friendship for your spiritual journey.
Sunday Service Satsang
Community Gathering
Join us for an IN-PERSON gathering at the Ananda Sangha House (
map
) this Sunday. Service usually includes purification, chanting, affirmations, and meditation as well.  You can join online too.
Kriyaban Retreat with Nayaswami Pranaba

In-Person
October 27 – 30


Springhill Retreat Center
This fall, Ananda in Texas is blessed to be offering for the third time, an amazing opportunity to come together as Kriyabans IN PERSON for a three-day Kriya retreat with Nayaswami Pranaba.
Upcoming
Classes
and Events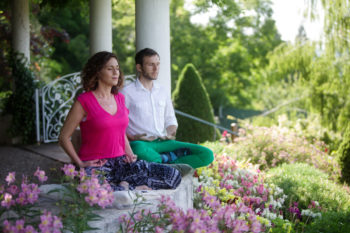 Inspire Your Meditation Practice

In-person
Saturday Oct 7
1:00-4:00pm
Come and learn the information and tools you need to support your inner journey in one session.
The Art & Science of Raja Yoga
In-Person
Thursdays
6:00-9:00pm
Beginning Sept 7
9 classes
This interactive class series is Ananda's most comprehensive study of yoga principles, intended for anyone who wants to understand Yoga—and life—more deeply. .
Community Gathering

In-Person
Sunday
10:00am-12:00pm

Join us for an IN-PERSON gathering at the Ananda Sangha House
(map) this Sunday. You can
join online too.
In-person In-Person
Fridays
6:00-8:00pm

Kirtan!
Join us for our monthly kirtan (devotional singing) where we kindle the heart's devotion to dive deep in spirit together!
Based on the teachings of Paramhansa Yogananda, author of the great spiritual classic,
Autobiography of a Yogi,
Ananda is a global spiritual movement dedicated to the belief, born of experience, that everyone can rediscover their joy within and realize God in their daily lives as a tangible, loving reality.
Meditation and the Path of Kriya Yoga
Now is as good a time as ever to begin your inner journey to Self-realization through meditation. Meditation is a simple yet powerful practice which can be done anytime and anywhere to center and calm oneself and potentially change every aspect of one's life for the better.
Learn the secrets of meditation and discover your Highest Self within.
We are eager to share these tools to enhance your life and to help build a better world. Personal meditation instruction is available online or in-person.
Ananda in Texas is a meditation and yoga community  dedicated to practicing and sharing the precepts of Self-realization introduced to the west by Paramhansa Yogananda and shared through his direct disciple Swami Kriyananda.  We offer effective techniques such as meditation, raja yoga, the Path of Kriya, as well as spiritual community.
Bring your yoga practice back to its original spiritual essence. as well as reap the extraordinary benefits of stress relief. Guided yoga postures with affirmations, breath-work, and short meditations help to release tension that gets trapped in the physical and energy body.
No prior experience is needed, and all levels are welcome.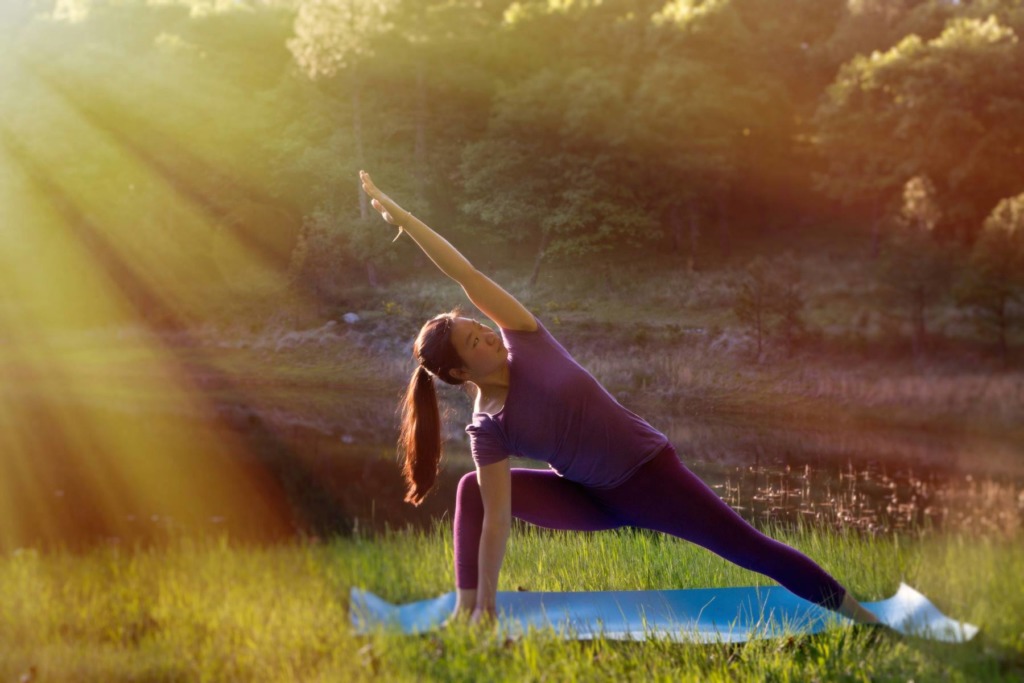 We welcome all sincere seekers, regardless of race, religion, national origin, gender, sexual orientation, age, or disability. We are committed to providing an inclusive, welcoming environment for everyone to pursue the search for God. Come explore and experience with us, the joy of your own being.
September 26, 2023 11:23 pm
September 20, 2023 10:56 pm
September 7, 2023 10:30 am