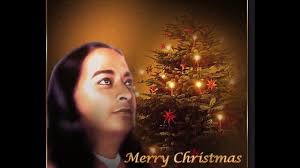 "I will prepare for the coming of the Omnipresent baby Christ by cleaning the cradle of my consciousness, now rusty with selfishness, indifference, and sense attachments; and by polishing it with deep daily, divine meditation, introspection and discrimination."
– Paramhansa Yogananda
Give yourself and others the true gift of the season: inner communion and stillness. During this powerful time of year, if we dive deep we can bring not only ourselves into greater harmony and
renewal, but truly share these blessings with the world in this time of great need. Our Christmas gift to you is this opportunity to share in the joy, wonder, and profound sense of connection during this sacred time of the year with other like-minded souls.
The centerpiece of this retreat revolves around what the great yogi master, Paramhansa Yogananda, called the true spiritual Christmas, the all day Christmas meditation. It is a tradition of this path to take one day over the course of eight hours and dedicate it to inner communion with the Christ Consciousness so powerful at this time of year. When one consciously sets aside the intense outward activity of the holiday season and takes that energy inward, it can be profoundly transformative. Our all day meditation consists of several periods of deep meditation – both guided and still, alternating with times of chanting, uplifting music, meditative movement, inspiring readings. Participants can come and go at different breaks throughout the day, and they can participate in a day of silence with nature walks, exploring the outdoor labyrinth, journaling, yoga or just plain relaxing in their own rooms.
On Sunday, we will share in an inspiring Christmas-themed Sunday service followed by our festive social Christmas with a "white elephant" gift exchange for those who wish to participate.
All the wonderful activities of the holiday season become much more meaningful when we take just a little bit of time to focus on what it is truly all about. It can be an extraordinary experience that can bring love and healing into our hearts and as well as the world around us.
View our FAQ page here: Christmas Retreat FAQ page.
View our retreat schedule page below and here: Christmas Retreat Schedule.
Accommodations for overnight are now closed, but you can still register for all day events including Friday Kirtan, Saturday 8-hr meditation, and Sunday Service with Christmas party.  ADVANCED REGISTRATION IS REQUIRED BY THURSDAY, DEC 16th in ORDER TO ATTEND.
Contact Maitri at maitri@anandadallas.org for more information and any additional questions.

COVID-19 Protocol
Following current local and state guidelines, we encourage everyone to join us that is healthy and symptom free of fever and other outward signs of sickness. If any symptoms occur just prior to the retreat we request that infected participants responsibly get COVID tested, Masks and social distancing are encouraged indoors for those unvaccinated. In general, protocol relies on personal responsibility and discretion at this time.

RETREAT LOCATION
3991 E. Renner Rd, Richardson, TX 75082
Christmas Retreat Schedule

Friday, Dec 17

5:00pm

Check-in

5:30-6:30pm

7:00-8:00pm

8:00-8:30pm

Dinner on your own

Christmas Kirtan

Meditation

Saturday, Dec 18


7:00-7:45am

Breakfast

8:00-9:00am

Ananda Yoga

9:00–10:00am

Energization, Maha Mudra, Prayer &
Chanting, Reading

10:00–11:00am

11:00–11:15am

Meditation (60min)

Chanting

11:15am–12:30pm

Meditation (75 min)

12:30–1pm

Walking the Labyrinth Meditation

1:00–1:45pm

Meditation (45 min) with recording of
Master's voice

1:45–2:15pm

~ 30 min BREAK in Silence ~

2:15–2:30pm
Inspirational Music
2:30-3:00pm

Meditation (30 min)

3:00-3:15pm
Inspirational Music
3:15–3:45pm
Meditation (30 min)
3:45–4:15pm
Arati w chanting
4:15-4:45pm
Meditation (30 minutes)
4:45–5:00pm
Healing Prayers, Closing
5:00-6:30pm
Dinner

7:00-8:00pm

Christmas Concert Ananda Worldwide
Sunday, Dec 19
7:00-7:45am
Energization and Yoga (chapel)
7:45-8:45am
Meditation (chapel)
9:00-9:30am
Breakfast

10:00am
Fire Ceremony

10:15-11:30am
Sunday Service


11:45am-12:45pm

12:45-2:15pm

Catered Christmas Lunch

"White Elephant" Christmas Party

2:15-4:00pm

Seva Clean up/breakdown
About our Facilitators
Nayaswami Supriya is the Spiritual Director of Ananda in Texas, Lightbearer minister.
Maitri Smithihisler is the Managing Director of Ananda in Texas, minister,
yoga teacher E-RYT 500 . Together along with other community members, they will be our hosts for the weekend guiding the Friday night program, the all-day meditation, and Sunday Service.