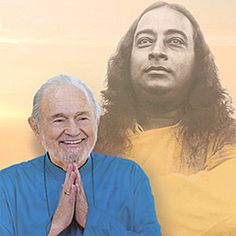 We have a divine potential within us-we are the perfect soul. So it is part of the Divine Law to show us that which we can become. That is goal of the guru…"
~Swami Kriyananda
Investment: $30
We are living in an age where the thought of discipleship is not pleasing to most people…does everyone need a guru? How can you recognize your own guru? What does it mean to be a disciple? What is the meaning of discipleship?
Stemming from Latin origins, the word disciple relates to "pupil or student" but it come from the roots "to learn" and "to take hold of or grasp". In this two class series, we will explore how discipleship relates to the spiritual journey and the role of teachers and teachings.
No matter what path you choose, this class will give participants a clear understanding of the concept of discipleship and what it entails. At the end students will also be given the opportunity to consider and take discipleship for the path of Kriya Yoga.
Discipleship is a prerequisite and necessary step toward Kriya initiation.
Required text: A Handbook on Discipleship by Swami Kriyananda.