Cost $15
In corporate America, a 'hostile takeover' is an investment term for when an acquiring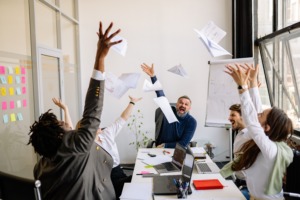 company attempts to takeover a target company against the wishes of the target company's management. What if we individually choose to initiate a 'Hong Sau Take-over'? In only 5-10 minutes a day, we can learn to take control of our monkey mind with the concentration technique of Hong Sau. Then, and only then, can we de-stress by controlling and releasing inner "hostilities" (fear, anger, anxiety, depression, etc)  and access our already existing deep inner peace, wisdom, strength and happiness.
Join Supriya, a Hong Sau practitioner of over 25 years, to learn and experience how you can conquer life's stresses and be more joy-filled. On-going, online support with group gatherings 6 days a week.
Paramhansa Yogananda said, "The soul loves to meditate."  Ananda has been teaching meditation since it began in 1969. Meditation is an ancient science that our modern culture is just beginning to understand has deep and long lasting benefits for the individual.