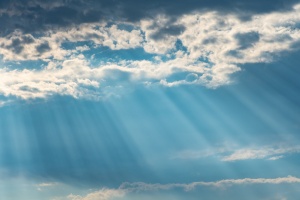 Sunday Satsang at Ananda is inspired by the meditation tradition of the East and the ancient teachings of mystical Christianity, with inspirational readings from both the Bible and the Bhagavad Gita. Service includes music, group chanting and meditation.
Nayaswami Krishna lived and served at Ananda Palo Alto for 12 years. In 2000 she and her
husband Paalaka were asked to move to Ananda Village. She worked in Kriyananda's music studio and now serves as the coordinator of Kriyananda's talk of the month club – Treasures Along the Path.
She is part of the Music Ministry and Krishna and Paalaka are avid hikers.
10:00 Chanting & Opening Prayer
10:15  Short Meditation
10:20 Affirmation from Affirmations for Self-Healing
10:25 Bible & Bhagavad Gita readings and commentary from Rays of the One Light
10:30 Long meditation
11:25 Healing Prayers
11:30 Nayaswami Krishna joins us!