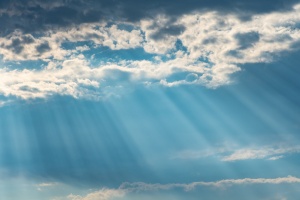 Sunday Satsang at Ananda is inspired by the meditation tradition of the East and the ancient teachings of mystical Christianity, with inspirational readings from both the Bible and the Bhagavad Gita. Service includes music, group chanting and meditation.
Nayaswamis Nakula and Nischala are co-founders of Ananda College, and have been involved with the institution for nearly 20 years. Both are Nayaswamis, lightbearers and ministers with Ananda. Nakula has lived at Ananda for nearly 50 years, arriving as a young
adult in 1970, creating a 12-cow organic dairy and other small businesses, and later establishing a thriving company that provides traditional and natural structures for commercial and residential construction. He studied architecture at the University of Illinois and mentored with Meridian Construction in Washington, DC. He was project manager for The Temple of Light of all Religions and for the Moksha Mandir, both sacred temples at Ananda.
Nischala has a triple degree in Mass Communications, Art and Writing. As well as having her own communications and design agency working with international companies in the Bay Area, she has been a Senior VP, Creative Director at Wylie, Wilson & Munn, Director of Publications for Stanford Law School, and is author of The Four Stages of Yoga and Reflections on Living 30 Years in a Spiritual Community. She has lived at Ananda Village for nearly 35 years and has taught yoga, meditation, world cultures and consciousness, inspirational arts and writing.
Together, Nischala and Nakula produced the Living Wisdom Summer Performing Arts Camps at the village. Both Nakula and Nischala have led college study abroad trips since 2005 to introduce students to world religions and spiritual communities throughout the world. Nischala and Nakula are longtime practitioners of Kriya Yoga.
10:00 Chanting & Opening Prayer
10:15  Short Meditation
10:20 Affirmation from Affirmations for Self-Healing
10:25 Bible & Bhagavad Gita readings and commentary from Rays of the One Light
10:30 Long meditation
11:25 Healing Prayers
11:30 Nayaswamis Nakula and Nischala join us!