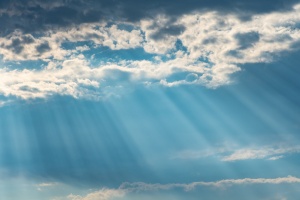 Sunday Satsang at Ananda is inspired by the meditation tradition of the East and the ancient teachings of mystical Christianity, with inspirational readings from both the Bible and the Bhagavad Gita. Service includes music, group chanting and meditation.
About Our Guest
Nayaswami Pranaba is one of Ananda's most widely traveled and experienced ministers, having meditated for over 47 years and offering classes and workshops in meditation and
yoga for the past 41 years. He has helped to create and direct numerous Ananda Centers in the United States, and also in Assisi, Italy. Pranaba has been Director of the Ananda Yoga Teacher Training program, and Manager of The Expanding Light Retreat in California, as well as Ananda's Retreat in Assisi, Italy. Pranaba is currently Manager of Ananda Sangha Worldwide, based at Ananda Village in northern California. He also travels frequently, bringing Yogananda's teachings and inspiration to truth seekers and devotees throughout the United States.
10:00 Chanting & Opening Prayer
10:15  Short Meditation
10:20 Affirmation from Affirmations for Self-Healing
10:25 Bible & Bhagavad Gita readings and commentary from Rays of the One Light
10:30 Long meditation
11:25 Healing Prayers
11:30 Nayaswami Pranaba Joins Us!