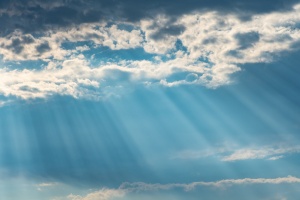 Sunday Satsang at Ananda is inspired by the meditation tradition of the East and the ancient teachings of mystical Christianity, with inspirational readings from both the Bible and the Bhagavad Gita. Service includes music, group chanting and meditation.
Our special guest speaker this Sunday is Jitendra Guindon. Jitendra is the Director of Online with Ananda, and a disciple of Paramhansa Yogananda living at Ananda Village in Northern California. While serving with Online with Ananda, he enjoys spreading the ancient teachings of Yoga to all truth seekers around the world.
After reading Autobiography of a Yogi by Paramhansa Yogananda, Jitendra began his journey with the teachings and meditation in 2006. He is a certified Yoga and Meditation Teacher with Yoga Alliance (RYT 200). Originally from Rhode Island, Jitendra helped lead the Ananda Yoga and Meditation Center there and aided in spreading the path of Meditation in Boston and New York City. He has taught meditation in diverse settings including Yoga Studios, Colleges, High Schools, Rehabilitation Centers and more.
10:00 Chanting & Opening Prayer
10:15 Short Meditation
10:20 Affirmation from Affirmations for Self-Healing
10:25 Bible & Bhagavad Gita readings and commentary from Rays of the One Light
10:30 Long meditation
11:25 Healing Prayers
11:30 Jitendra Joins us!