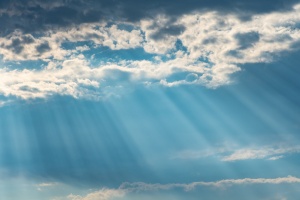 Sunday Satsang at Ananda is inspired by the meditation tradition of the East and the ancient teachings of mystical Christianity, with inspirational readings from both the Bible and the Bhagavad Gita. Service includes music, group chanting and meditation.
About Our Guest
Darshan Lotichius is a long time, much beloved friend
of our Ananda Texas family. A Lightbearer minister, he currently resides and teaches in our Ananda Assisi community. Before the pandemic he traveled widely throughout Europe lecturing and teaching on behalf of Ananda in sharing the Yogananda's teachings. In 1992 he founded the Ananda Rome center which he co-directed for several years. He is also a founding member of the Living Wisdom School Assisi which he co-directed for three years. He has long been experimenting with integrated ways of applying spirituality to every field of social life.
10:00 Chanting & Opening Prayer
10:15 Short Meditation
10:20 Affirmation from Affirmations for Self-Healing
10:25 Bible & Bhagavad Gita readings and commentary from Rays of the One Light
10:30 Long meditation
11:25 Healing Prayers
11:30 Darshan Lotichius Joins us!