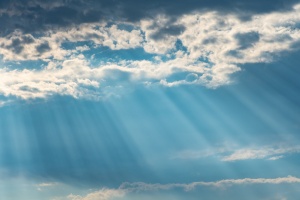 Sunday Satsang at Ananda is inspired by the meditation tradition of the East and the ancient teachings of mystical Christianity, with inspirational readings from both the Bible and the Bhagavad Gita. Service includes music, group chanting and meditation.
Nayaswamis Mantradevi and Krishnadas have served as  teachers and ministers in Ananda colonies of Palo Alto, Portland, Dallas, Los Angeles and Ananda Village. Together they have co-directed Ananda San Francisco, Dallas, and Los Angeles. They have led  pilgrimages to holy spots throughout the world
and retreats around America.  They teach with insight, clarity and joy, gained from over 35 years of meditating and sharing yoga philosophy. Ananda Dallas always welcomes their warm engaging presence!
10:00 Chanting & Opening Prayer
10:15  Short Meditation
10:20 Affirmation from Affirmations for Self-Healing
10:25 Bible & Bhagavad Gita readings and commentary from Rays of the One Light
10:30 Long meditation
11:25 Healing Prayers
11:30 Nayaswamis Mantradevi and Krishnadas join us!