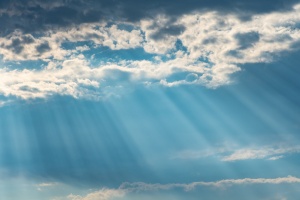 Sunday Satsang at Ananda is inspired by the meditation tradition of the East and the ancient teachings of mystical Christianity, with inspirational readings from both the Bible and the Bhagavad Gita. Service includes music, group chanting and meditation.
Asha Nayaswami's talks and online classes are a spiritual lifeline for people around the world. Thousands have received training from her over the past 45 years. She has a gift for deep spiritual clarity, and the ability to offer it in a way that reaches the mind and the heart.
She serves as Ananda Sangha's global ambassador at the request of her lifelong teacher,
Swami Kriyananda. A long-time disciple of Yogananda, she is author of Swami Kriyananda: Lightbearer: The Life and Legacy of a Disciple of Paramhansa Yogananda, Ask Asha, Loved & Protected, Swami Kriyananda as We Have Known Him, and has appeared in the film Finding Happiness. Asha is one of the spiritual directors of Ananda Palo Alto, but her home is increasingly in every corner of the globe, often through online webinars. She regularly gives Sunday services when she is in the Bay Area, and teaches often on Saturdays and Tuesday evenings (a book study series based on Paramhansa Yogananda or Swami Kriyananda's writings).
10:00 Chanting & Opening Prayer
10:15  Short Meditation
10:20 Affirmation from Affirmations for Self-Healing
10:25 Bible & Bhagavad Gita readings and commentary from Rays of the One Light
10:30 Long meditation
11:25 Healing Prayers
11:30 Asha Nayaswami joins us!