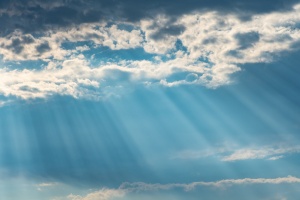 Sunday Satsang at Ananda is inspired by the meditation tradition of the East and the ancient teachings of mystical Christianity, with inspirational readings from both the Bible and the Bhagavad Gita. Service includes music, group chanting and meditation.
Nayaswamis Durga and Vidura Smallen are founding members of Ananda Village. They came to Ananda in 1974, after searching for two years for a community that would embrace spiritual principles at the center of daily life. Since then, they have served worldwide as teachers and community leaders throughout the Ananda world. The last eight years they served as the Directors of the Ananda Meditation Retreat.
Durga has a natural ability to bring light and comfort to all whom she meets. Her amazing energy is a source of uplifting inspiration to all.
Vidura has a knack for seeing the humor in life. He brings even-mindedness and harmony into every thing he does with tireless service.
10:00 Chanting & Opening Prayer
10:15 Short Meditation
10:20 Affirmation from Affirmations for Self-Healing
10:25 Bible & Bhagavad Gita readings and commentary from Rays of the One Light
10:30 Long meditation
11:25 Healing Prayers
11:30 Nayaswamis Durga and Vidura join us!