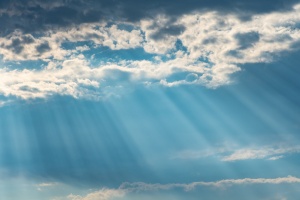 Sunday Satsang at Ananda is inspired by the meditation tradition of the East and the ancient teachings of mystical Christianity, with inspirational readings from both the Bible and the Bhagavad Gita. Service includes music, group chanting and meditation.
Nayaswami Lakshman's life began changing much for the better when he first visited Ananda Village in 1983. A longtime Village resident, he's been fortunate to live for extended stretches
also in Ananda Assisi and Ananda India. He was blessed to be able to serve for many years as Swami Kriyananda's secretary. Currently he serves with Crystal Clarity Publishers, helping to prepare Swamiji's books for publication, and on other projects at the Village as they present themselves.
10:00 Chanting & Opening Prayer
10:15  Short Meditation10:20 Affirmation from Affirmations for Self-Healing
10:25 Bible & Bhagavad Gita readings and commentary from Rays of the One Light
10:30 Long meditation
11:25 Healing Prayers
11:30 Nayaswami Lakshman joins us!