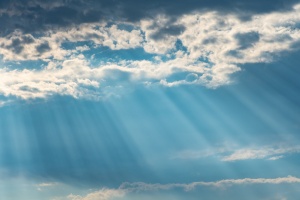 We are now meeting IN-PERSON every 1st and 3rd Sundays. On the 2nd, 4th, and 5th Sundays, we are still online.
Sunday Satsang at Ananda is inspired by the meditation tradition of the East and the ancient teachings of mystical Christianity, with inspirational readings from both the Bible and the Bhagavad Gita. Service includes music, group chanting and meditation.
Atman Goering is an Ananda lightbearer who has called Ananda Village home for the last 30 years. 
He has served as village manager for 20 of those years, overseeing planning, development and operations at the 700 acre Ananda Village in Nevada County California.  Previous to his service at the Village he helped manage the Expanding Light Retreat and the Meditation Retreat.  He and his wife Bhaktimarg have one son, Mark, 27, who was born and raised at Ananda Village.
Before moving to Ananda Village Atman studied and worked in the field of sustainable development in Washington DC, and Berkeley CA, including helping with a project in Ladakh, India.
10:00 Chanting & Opening Prayer
10:15  Short Meditation
10:20 Affirmation from Affirmations for Self-Healing
10:25 Bible & Bhagavad Gita readings and commentary from Rays of the One Light
10:40 Meditation
11:25 Healing Prayers
11:30 Atman Goering Joins Us!