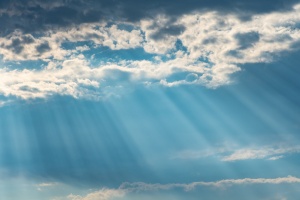 Sunday Satsang at Ananda is inspired by the meditation tradition of the East and the ancient teachings of mystical Christianity, with inspirational readings from both the Bible and the Bhagavad Gita. Service includes music, group chanting and meditation.
Join us this Sunday for an IN PERSON gathering! (we will be in person only this week, due to internet conditions)

We will meet at Springhill Retreat Center at 3991 E. Renner Road, Richardson, TX 75082.(Map and directions)
Please note: We are following CDC guidelines for Texas asking that all attendees wear face masks inside during our service. Thank you!
About Our Guests
Nayaswamis Hriman and Padma are co-spiritual directors and kriyacharyas for Ananda Sangha and Community in the greater Seattle area.
In his leadership roles, Hriman oversees the Ananda Community, Ananda Farms and the
class planning for both Ananda Sangha and the Institute of Living Yoga, as its founder and director. As director of the Institute of Living Yoga located at the Meditation Temple in Bothell, Hriman guides its teacher certification programs and is the lead instructor for the meditation teacher training program.
Padma offers classes in spiritual counseling,inspired parenting, habits, and other relevant subjects to the spiritual journey. Her leadership and teaching skills were honed in her many years of working with Swami Kriyananda in the publishing and foreign rights licensing of his nearly 150 books.
Prior to accepting Swami Kriyananda's invitation in 1993 to move to Seattle to guide the work there, Hriman and Padma were residents of Ananda Village in California since the 1970's where they raised their two children.
Schedule
10:00 Chanting & Opening Prayer
10:15  Short Meditation
10:20 Affirmation from Affirmations for Self-Healing
10:25 Bible & Bhagavad Gita readings and commentary from Rays of the One Light
10:30 Long meditation
11:25 Healing Prayers
11:30 Nayaswamis Hriman & Padma Join us!