Ananda in Texas has found a new home and is gradually transitioning into more in-person gatherings while still keeping a strong virtual presence. Our

Ananda Sangha House

located in Richardson, TX is now meeting more regularly, but please see our

calendar

for exact dates when we are meeting in person and when we are online. Our

Austin Meditation Group

is currently meeting most Sundays. We also have a new Houston Meditation Group that is now meeting at least once a month in person. We invite you to visit us in person and also check out ONLINE offerings as well.
Welcome to Anandain Texas
Are you seeking inner peace? Wanting to find purpose and meaning in life? Perhaps are seeking a deeper understanding of spirituality? For nearly 30 years, Ananda in Texas has offered support and friendship for your spiritual journey.
The Healing Power of Aum: Melody of Love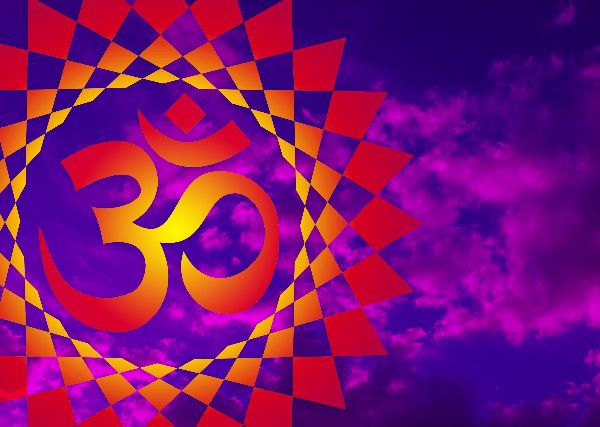 In-Person Retreat Weekend
with visiting minister
Saiganesh Sairanam
from Ananda Palo Alto

Friday through Sunday
June 9-11
Ananda Sangha House
Join us for another inhouse retreat weekend at the Ananda Sangha House this time with Saiganesh Sairanam, a dynamic young Ananda minister from Ananda Palo Alto. There will be multiple events from Friday through Sunday. You can attend individually or all!
"When you are in AUM, nothing can touch you." This whole universe is God's dream. The dream was made possible by the manifestation of the Cosmic Vibration. All things in Creation are manifestations of AUM. When you are in tune with that vibration, no matter what devastating events occur around you, you will be protected — miraculously, it will seem.
- Paramhansa Yogananda
Fun Friday gathering, 6:00-8:00pm featuring a devotional kirtan. Learn more
Saturday retreat day 10:00am- 5:00pm, The Healing Power of Aum: Melody of Love Join Saiganesh Sairaman, Ananda Minister from Ananda Palo Alto for an all day retreat where we will explore Aum as the universal path to Spirit and come into a better understanding of this powerful force that animates the world we live in. Pre-registration required for this event.

Learn more and register

Sunday Service Satsang, 10am-12:00pm and then we will go out to lunch together.

Learn more
Saiganesh Sairaman is an Ananda minister and one of the co-managers of Ananda Palo Alto. A deeply thoughtful and clear speaker, he has a passion for sharing the teachings of Kriya yoga and meditation.
Sunday Satsang
Nayaswami Sudarshan Simpson Joins Us Online from Ananda Village, CA!
A founding member of Ananda, Sudarshan has always been very at home out of doors – hiking, backpacking, and exploring. He has tremendous knowledge about nature, and more importantly, a sensitive attunement and awareness for what is happening around him. He is a gifted storyteller and writer – just the person to hang out with around a campfire, swapping stories.
Based on the teachings of Paramhansa Yogananda, author of the great spiritual classic, Autobiography of a Yogi, Ananda is a global spiritual movement dedicated to the belief, born of experience, that everyone can rediscover their joy within and realize God in their daily lives as a tangible, loving reality.
Meditation and the Path of Kriya Yoga
Meditation and Kriya Yoga is the heart of our practice at Ananda.
Now is as good a time as ever to begin your inner journey to Self-realization through meditation. Meditation is a simple yet powerful practice which can be done anytime and anywhere to center and calm oneself and potentially change every aspect of one's life for the better.
Learn the secrets of meditation and discover your Highest Self within.
We are eager to share these tools to enhance your life and to help build a better world.
Personal meditation instruction is available online or in-person.
Ananda in Texas is a meditation and yoga community  dedicated to practicing and sharing the precepts of Self-realization introduced to the west by Paramhansa Yogananda and shared through his direct disciple Swami Kriyananda.  We offer effective techniques such as meditation, raja yoga, the Path of Kriya, as well as spiritual community.
Ananda Yoga
Bring your yoga practice back to its original spiritual essence. as well as reap the extraordinary benefits of stress relief. Guided yoga postures with affirmations, breath-work, and short meditations help to release tension that gets trapped in the physical and energy body.
No prior experience is needed, and all levels are welcome.
Community
We welcome all sincere seekers, regardless of race, religion, national origin, gender, sexual orientation, age, or disability. We are committed to providing an inclusive, welcoming environment for everyone to pursue the search for God. Come explore and experience with us, the joy of your own being.