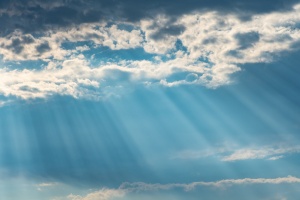 Sunday Satsang at Ananda is inspired by the meditation tradition of the East and the ancient teachings of mystical Christianity, with inspirational readings from both the Bible and the Bhagavad Gita. Service includes music, group chanting and meditation.
About Our Guests
Nayaswami Ananta moved to Ananda Village in 1975. He spent many years managing
the Ananda Garden that helped feed the community. In 1986, Swami Kriyananda asked Ananta and his wife, Nayaswami Maria, to become the Spiritual Directors Ananda Sacramento, where they served for the next 23 years. Ananta now lives at Ananda Village, where he and Maria manage Ananda Farm.
Nayaswami Maria is a minister, Kriyacharya (qualified teacher of Kriya Yoga), and meditation teacher.
Maria was born in Pacific Palisades, California, a small city on the coast adjacent to Santa Monica.
After graduating from Palisades High School, she attended Lewis and Clark College in Portland, Oregon, attaining a Bachelor's Degree in Biology. During college, she was an exchange student in Ecuador for 6 months.
She came to Ananda in 1976 and was married in 1979 to Ananta in a ceremony performed by Swami Kriyananda.
In 1986, Swami Kriyananda asked Maria and Ananta to direct the Ananda community in Sacramento, where they served for 23 years as ministers and community managers.
In 2009, Maria and Ananta returned to Ananda Village, where they ran Ananda's organic farm and held programs for young adults.
Maria plays acoustic guitar, harmonium and is an avid bird watcher.
10:00 Chanting & Opening Prayer
10:15  Short Meditation

10:20 Affirmation from Affirmations for Self-Healing
10:25 Bible & Bhagavad Gita readings and commentary from Rays of the One Light
10:30 Long meditation
11:25 Healing Prayers
11:30 Nayaswamis Ananta and Maria Join Us!