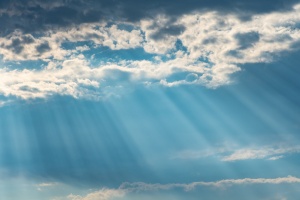 Sunday Satsang at Ananda is inspired by the meditation tradition of the East and the ancient teachings of mystical Christianity, with inspirational readings from both the Bible and the Bhagavad Gita. Service includes music, group chanting and meditation.
Nayaswami Shivani is an Ananda Lightbearer minister, Kriyacharya, and founding member of Ananda Worldwide. She has been a disciple of Paramhansa Yogananda for over 50 years. She is co-
founder of the Yogananda Academy of Europe and founder of the Schools of Raja Yoga and Life Therapy. Residing in Ananda Assisi, Italy, she is one of Ananda's premier teachers  travelling extensively giving seminars and lectures.
10:00 Chanting & Opening Prayer
10:15  Short Meditation
10:20 Affirmation from Affirmations for Self-Healing
10:25 Bible & Bhagavad Gita readings and commentary from Rays of the One Light
10:30 Long meditation
11:25 Healing Prayers
11:30 Nayaswami Shivani Joins Us!