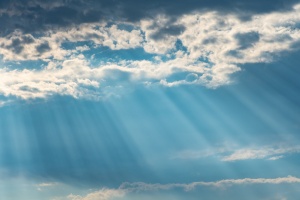 We are now meeting IN-PERSON every 1st and 3rd Sundays. On the 2nd, 4th, and 5th Sundays, we are still online.
Sunday Satsang at Ananda is inspired by the meditation tradition of the East and the ancient teachings of mystical Christianity, with inspirational readings from both the Bible and the Bhagavad Gita. Service includes music, group chanting and meditation.
Dambara Begley is a Lightbearer minister who has practiced meditation and lived within Ananda communities for over 30 years, He loves making these teachings accessible in a way
that's lighthearted, joyful and reassuring.
He also loves singing Swami Kriyananda's delightful repertoire of music, plus encouraging others how to play Ananda chants and songs. He and his wife Manisha Holm are now living at Ananda Farms in Camano Island, WA.
10:00 Chanting & Opening Prayer
10:15 Short Meditation
10:20 Affirmation from Affirmations for Self-Healing
10:25 Bible & Bhagavad Gita readings and commentary from Rays of the One Light
10:40 Meditation
11:25 Healing Prayers
11:30 Dambara Begley Joins Us!