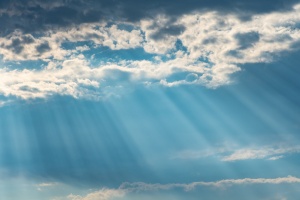 We are now meeting IN-PERSON every 1st and 3rd Sundays. On the 2nd, 4th, and 5th Sundays, we are still online.
Sunday Satsang at Ananda is inspired by the meditation tradition of the East and the ancient teachings of mystical Christianity, with inspirational readings from both the Bible and the Bhagavad Gita. Service includes music, group chanting and meditation.
Tyagis Dhyan and Shyama live at Ananda Village in Northern California, sharing the transforming teachings of Self-Realization through Ananda's outreach ministry – Dhyan with Online with Ananda and Shyama
through the Communications/Marketing department. They coordinate the Experience Ananda residency program at the Village, which supports devotees who are exploring to move into the community.
Serving as Ananda ministers and Lightbearers, they strive always to honor these great teachings, sharing the joy of God with all.