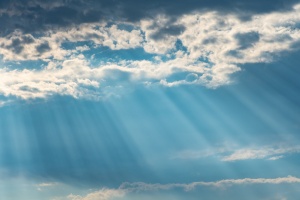 Ananda in Texas has a new home!  We welcome you to our Ananda Sangha House in the spirit of community support for whatever your spiritual aspirations may be! Transform with us! (You can join us online as well if you can't make it in person)

Sunday Satsang at Ananda is inspired by the meditation tradition of the East and the ancient teachings of mystical Christianity, with inspirational readings from both the Bible and the Bhagavad Gita. Service usually includes purification, chanting, affirmations, and meditation as well.
On the second Sunday of each month we invite one of Ananda's most prominent teachers and leaders from around the world to join us online and share with us. We still come together in person and do the first part of the satsang as our traditional Sunday service with chanting, affirmations and readings and then at 11:00am we spend the last hour online with our special guest. This week Tyagis Narayani and Shurjo  join us from Ananda Mumbai.
About Our Guest
Tyagi Narayani and Tyagi Shurjo are the dynamic spiritual directors of Ananda Mumbai. Narayani was introduced to the path when she was 20 and living in her native Spain. After reading the book, Autobiography of a Yogi, her life changed forever, and thus began her journey towards self-realization.While visiting Ananda India in 2005, Swami Kriyananda invited her to move to India and join the work here.  She took her monastic vows and soon
after, she was asked to become Swami Kriyananda's personal assistant, taking care of him and traveling wherever he went. At Ananda's Pune ashram, she met her life-partner, Shurjo, who was also a brahmachari at the time. Their marriage was blessed by Swami Kriyananda himself. He said, "It will help the work." She is the author of the book, "My Heart Remembers Swami Kriyananda"
Tyagi Shurjo, raised an atheist, always questioned life's true purpose, its real meaning. While studying at the National Institute of Fashion Technology (NIFT) Kolkata, he chanced upon the book, the Autobiography of a Yogi. Shurjo committed himself to the path of Self-realization, and the rest as they say is history. While at Pune, he met his shakti, Narayani, there too, adding a new chapter in his spiritual journey. In 2012, Swami Kriyananda blessed their union happily. Both Shurjo and Narayani immersed themselves in service to Swami Kriyananda, as his assistants till his passing in 2013. Having lived and served in Ananda ashrams in Pune, Delhi, Assisi (Italy), and Nevada City (California, US), Shurjo serves in joy to spread the message of Paramhansa Yogananda and Kriya Yoga, wherever he goes.
10:00am Welcome, & Opening Prayer, Chanting
10:15am Meditation
10:45am Affirmation from Affirmations for Self-Healing
10:50am Offertory and announcements
10:55am Reading Bible & Bhagavad Gita readings and commentary from Rays of the One Light
11:00am: Introduce Tyagis Narayani and Shurjo
Parking Info:
While it appears that we have ample parking all around us, we are wanting to be sensitive to our neighbors who own the adjacent parking lot. We are still working on an acceptable agreement with them. Therefore we ask that you park
first in our driveway (only on the right side)

secondly in the three spots in front of the dumpster or the closest parking spaces to us in the parking lot next to our house.
Thank you so much for your consideration of this!